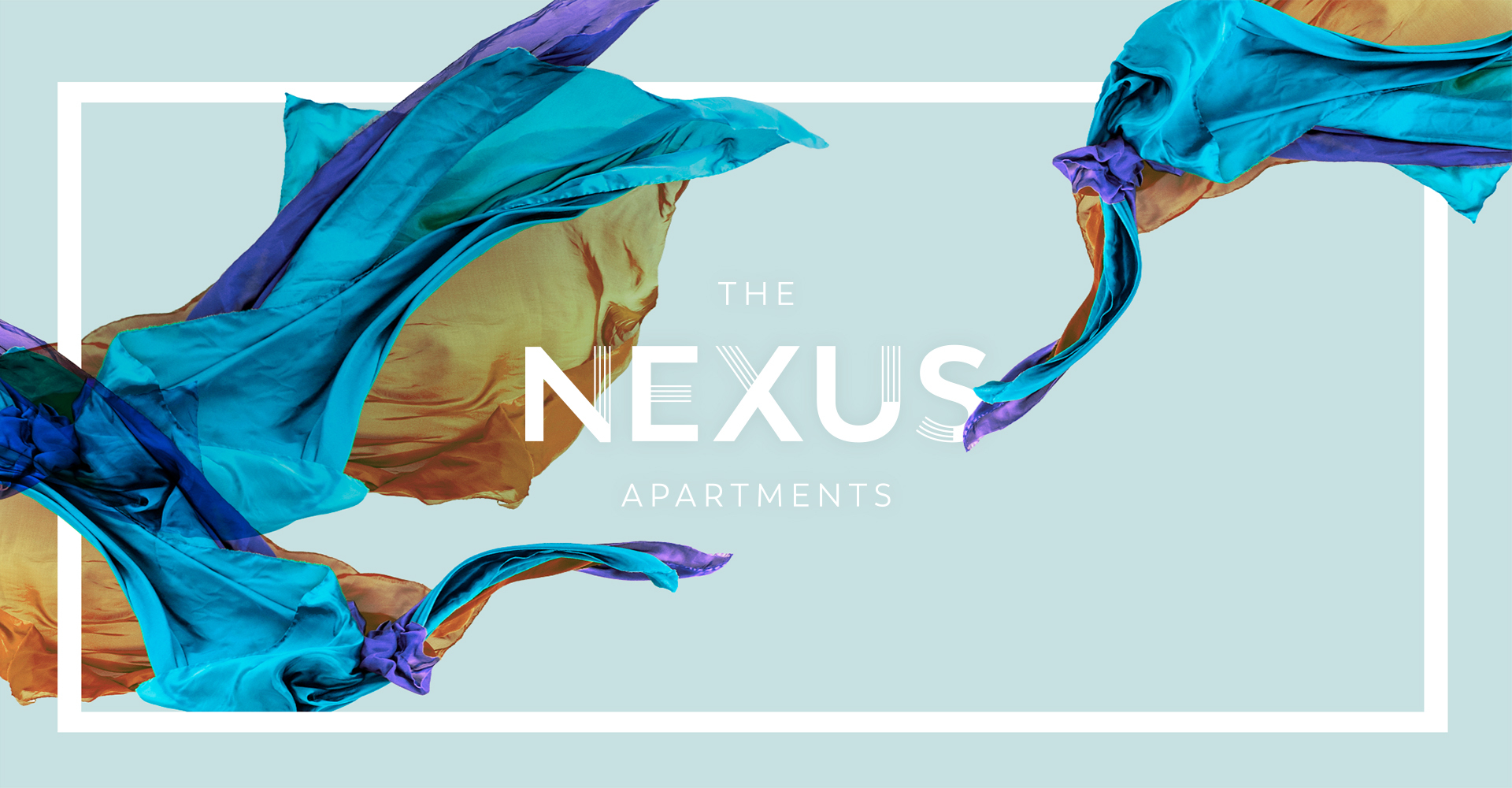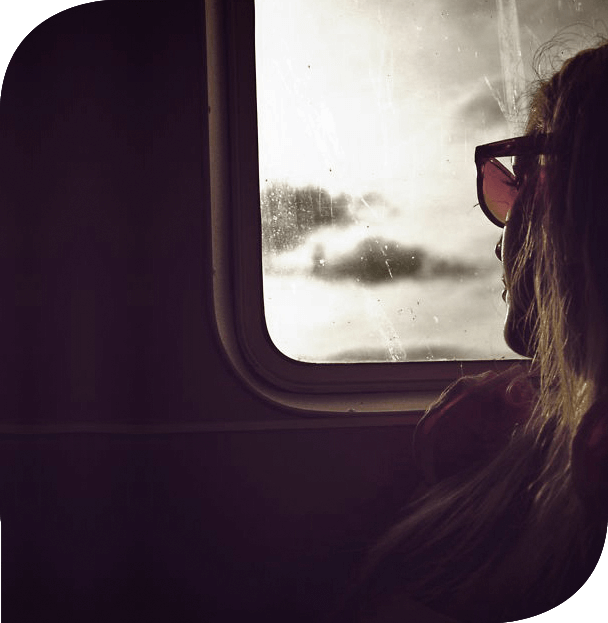 In every sense, Nexus is a product of its location. The exterior of these iconic buildings has been designed to capture the romance of rail travel. Through the recognisable shape of carriage windows, occupants are invited to relax and watch the world pass by.
The gentle curve between the buildings recalls the familiar image of a train passing around a bend in the track. The ground level façade references the flow of the railway line as the two buildings appear to slip past one
another like two trains in the night.

"As Architects and designers, we want to create places that endure. With Nexus, we think we've produced a landmark building that people will be happy to return to for years to come.
– Fady Hachem, Principal Director of Hachem Architecture.
The centre area of Nexus has been carved out to create a bustling, open public space. Here, there are retail offerings to the north and the south with the provision for café seating to spill into the court area. This space will come to life with the potential for pop-up bars, musical performances, art installations and other attractions. It's been designed as a lively and dynamic central gathering point that will evolve in everchanging ways.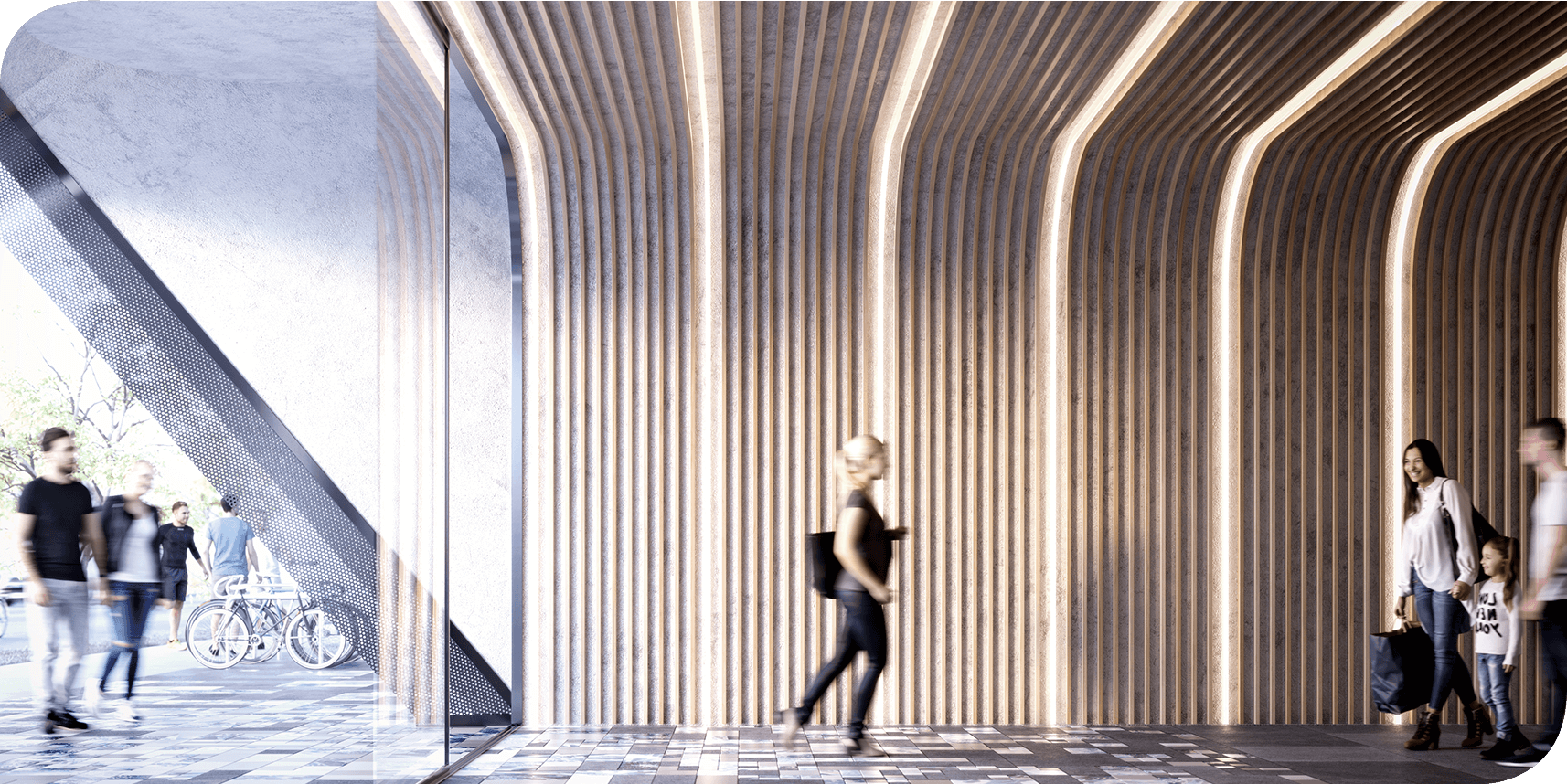 The impressive entrance to Nexus is defined by a connection of the external architecture to its interior design elements. This is most obviously recognised in the transition of the façade's material palette to the lobby's striking textural display.
Coming home to a Nexus apartment is a unique pleasure. Its elevated position, large window fittings and expansive outdoor spaces offer views to cosmopolitan streetscapes and the suburban greenery beyond. With their intimate nooks and restful colour palettes, each apartment is designed as refuge from the busy world below.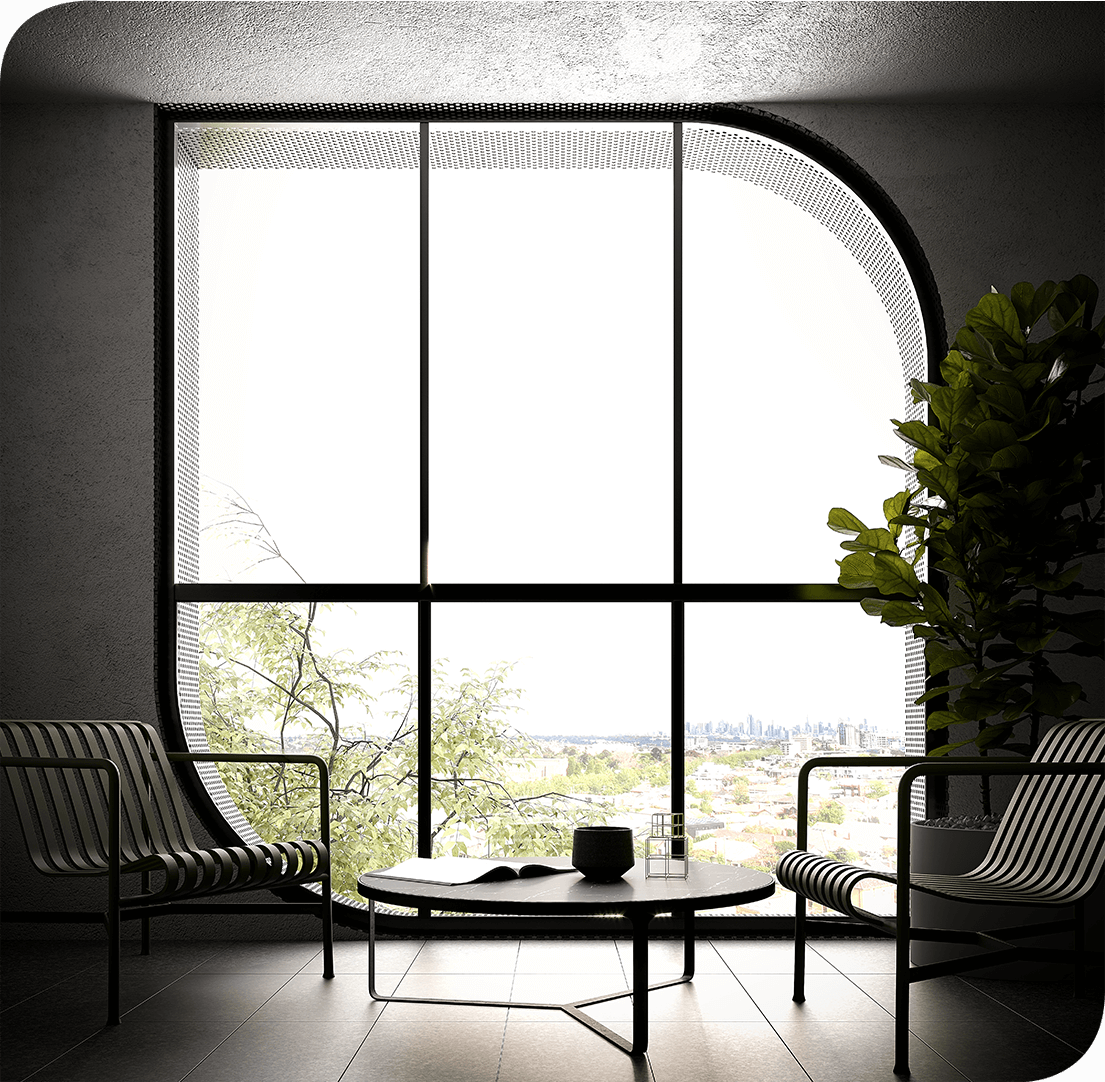 The interiors at Nexus have been thoughtfully designed with soft edges and bold shapes that tie in with the building's architecture. Rooms are elevated with surfaces that accent a variety of textures, while colours and finishes evoke the familiar materials of the neighbourhood.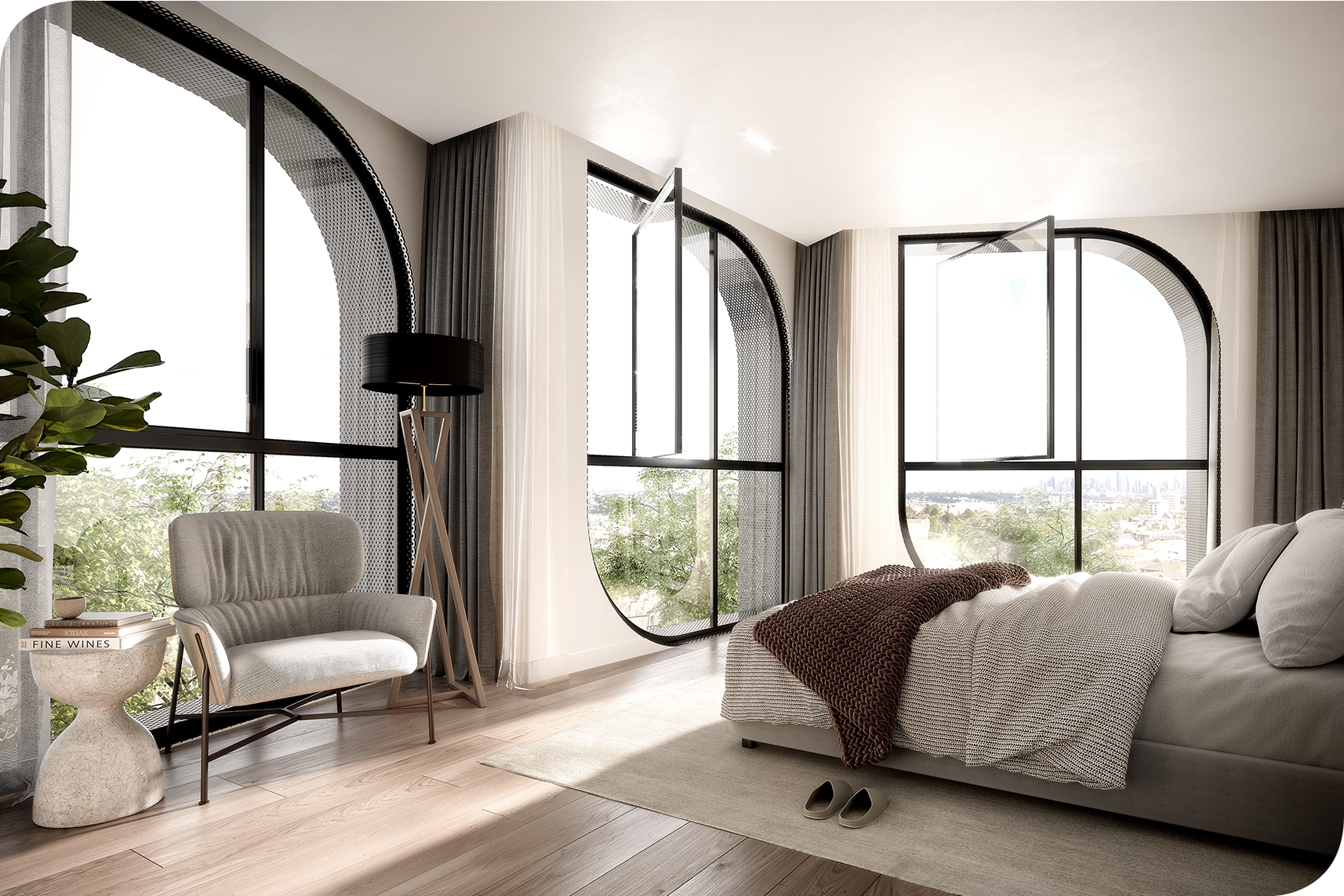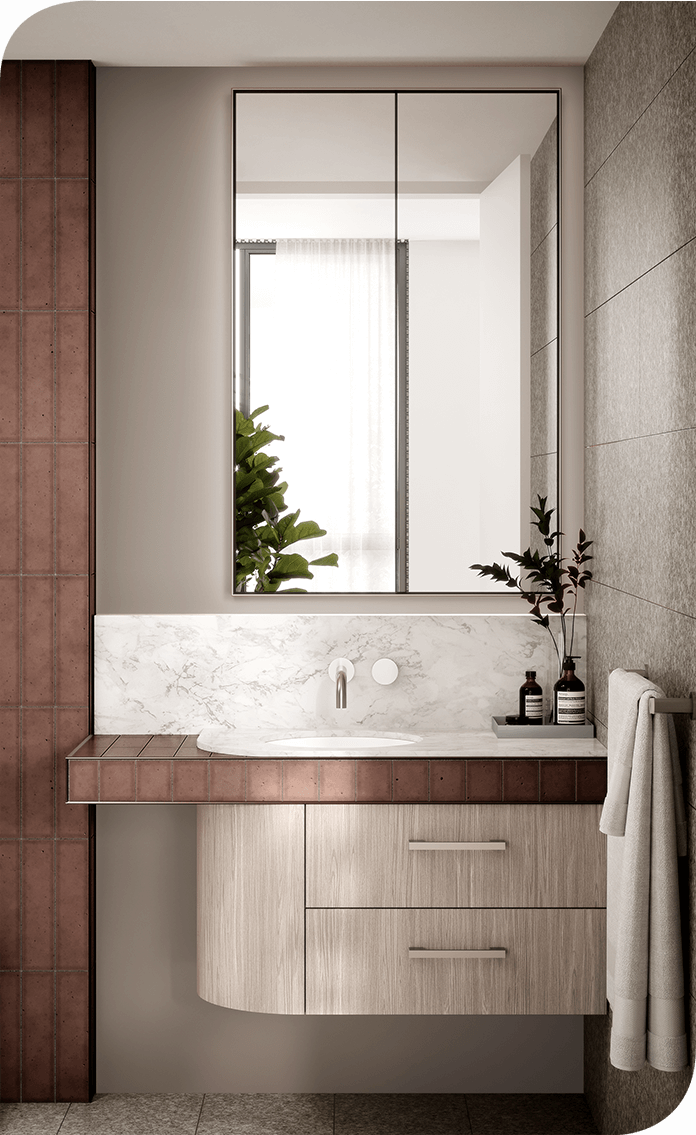 From gooseneck kitchen mixers to elegant bath ware, the chosen fixtures at Nexus combine the building's soft-edged design theme with a simple and fashionable practicality.
No detail has been overlooked at Nexus. On-trend fixtures and finishes are a hallmark of the development, ensuring a Nexus apartment stands out from the crowd.